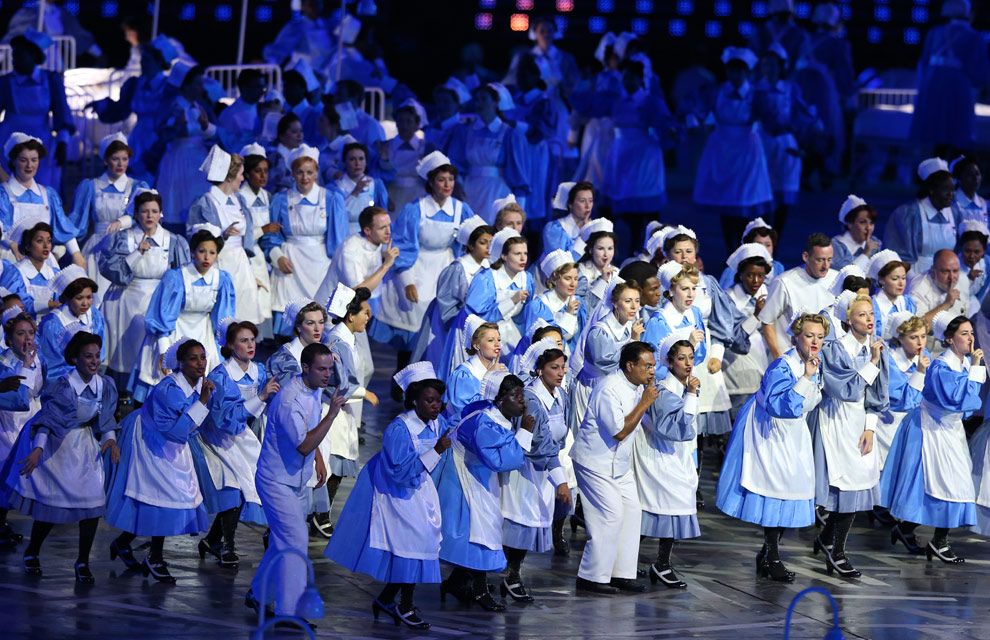 OUR DAILY OLYMPIC MOMENT: 1
THE LONDON 2012 OPENING CEREMONY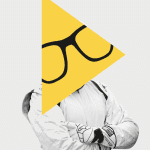 Some say that our Secret Geek is half Canadian, was once kidnapped by Norwegians in Paris and snogged a Hollywood actress. All we know, is that he is our constantly creative, content Geek. If in passing you have noticed the Sales Geek brand or liked, shared or commented on our social media then that's our Secret Geek sauce working its magic.
Geek Value: Make things fun.
1. THE LONDON OLYMPICS 2012 OPENING CEREMONY
Even though I'm not ranking this list of Olympic moments, there's only one place we can start, especially as the Tokyo opening ceremony begins at Midday today. Everything about London 2012 felt momentous. The Olympics in our home nation for the first time since the end of the Second World War had finally arrived.
But the pregnancy had been a difficult one. The joy we felt in the moment we were awarded the games was horrifically overshadowed the next day by the 7/7 London bombings. A global recession, unlike anyone had seen since the 1920s framed everything we did. Our 7 year lead-up was challenged everyday by 'austerity measures', every spending decision was scrutinised and every 2-bit iconoclast crawled onto our TV news 'vox pops' to fling criticism at every perceived extravagance, telling us what a monumental disaster it was all going to be – every damn day.
So given the trouble in it's gestation, there was plenty of trepidation as the birth drew near.
The air was thick with anticipation, not just inside the Olympic stadium, but in every living room up and down our country; everyone, every culture and creed of our land were together in a single, shared moment. Even in Scotland and Wales, whatever our regular divisions, we were all British for the night and the following fortnight. And what a two weeks it was to be. Our most successful Olympics ever, full of drama, triumph and disaster, it fittingly became a collective Odyssey that changed how we perceived ourselves as a Nation (at least for a while).
But all that was to come…
Dignitaries had gathered. Tony Blair, David Beckham, The Spice Girls, Lord Seb Coe, Boris Johnson, Ken Livingstone, Princess Anne, William and Harry, Jonathan Edwards, Colin Jackson, Matthew Pinsent, Ade Adepitan, Dame Kelly Holmes, Denise Lewis, Steve Cram, Jacque Rogge, all took their seats and we held our collective breath as the sixty second countdown ramped up the excitement before unleashing an 80 minutes barrage on the senses. 
We started with a history lesson, charting our bucolic pre-industrial green and pleasant land before Kenneth Branagh, as Isambard Kingdom Brunel (Just the beginning of the bonkerdom) ushered in the Dark Satanic mills of the industrial revolution. Pandemonium literally followed (the title of this section) as chimney stacks popped up and steeplejacks whirled around, Looms and water wheels were all interwoven before Tommies and Jerries, poppies 2 World Wars and even a minutes silence was somehow squeezed in. Somewhere I remember Grimethorpe Colliery Band striking up (I once had the pleasure to see them perform live when they supported The Beautiful South in Sheffield on one of their early 90s tours). But behind it all the constant drum beat and clang of industry urged on the forging of 5 rings that began to take shape above the stadium, before bursting with flame and raining silver and gold. Absolutely epic!
And then…
... James Bond escorted our Queen Elizabeth II to a helicopter and into Olympic posterity.
That was just the start of Danny Boyle's completely 'bonkers' extravaganza of "Britishness". Simultaneously, nostalgic and optimistic, effortlessly cool and mawkish, gauche yet sophisticated.
From Mr Bean to bouncing on beds. From the Spice Girls to Mary Poppins – Chariots of Fire, Mini Coopers and the Archers were a few of my favourite things.
We tried to spot the movies projected on the side of a house, there was Kes and Gregory's Girl, The Wicker Man and Four Weddings and a Funeral. We paid tribute to The 7/7 London Bombings, Tim Berners Lee, the NHS and the London Underground. And then the music really started:
I remember a few – "My Generation" and (I Can't Get No) Satisfaction", "My Boy Lollipop" and "She Loves You" by the Beatles. There was Bowie, Led Zep, Queen and even "Pretty Vacant" by the Sex Pistols (I wonder why it wasn't "God Save The Queen"?
"Blue Monday" by New Order, "Relax" by Frankie Goes to Hollywood rang out before, "Back to Life and "Step On" by Happy Mondays, lead inevitably to "Born Slippy by Underworld.
Somehow, somewhere, in all of that there was Michael Fish! And all before the competitors from 204 nations had even stepped foot in the Olympic arena.
Once every athlete (apart from all our swimmers – I presume they were competing but I just remember they weren't there) were in the stadium it was time for the Olympic torch to arrive. The year long journey of the Olympic torch was documented in a video. I think we all knew someone that was fortunate to proudly run with it during the preceding year and it seemed an obvious choice to hand the flame to Sir David of Beckham for the last leg. He flashily made his way down the Thames with it on a speedboat. I fretted the eternal flame would go out, but obviously Golden Balls knew better as he effortlessly handed the honours over to Sir Steve Redgrave who jogged with the flame into the stadium. (Why didn't he row it down the Thames and Beckham jog it in? Poorly thought out!!!🤣 )
And so it all began to unfold – "There is a Light That Never Goes Out" by the Smiths played and the beautiful copper cauldron designed by Thomas Heatherwick, was lit unfurling itself to preside over the most wondrous games of my lifetime. 
McCartney fired up – Hey Jude rang out, there were fireworks and the London 2012 was off and running.
This is just the first of 10 Olympic moments that I will be recalling every day of the Tokyo games. I hope you enjoy it.

If you enjoyed this article you might enjoy: