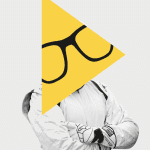 Some say that our Secret Geek is half Canadian, was once kidnapped by Norwegians in Paris and snogged a Hollywood actress. All we know, is that he is our constantly creative, content Geek. If in passing you have noticed the Sales Geek brand or liked, shared or commented on our social media then that's our Secret Geek sauce working its magic.
Geek Value: Make things fun.
2. derek redmond & HIS DAD
Before we get into it, let's take a moment to acknowledge what a brilliant athlete Derek Redmond was. He is so much more than the one incident that came to define him. He held the British 400m record not once but twice. He was a integral member of the GB 400m relay team that won silver at the 1987 World Championships and then, appropriately, part of a famous miracle in Tokyo…
With Redmond in spectacular form and running the 2nd leg, the GB men's 4 x 400m relay team ran the 2nd fastest time ever recorded to win World Championship Gold, ahead of a much vaunted, almost invincible, team USA. The members of that team are now so easily remembered they roll off the tongue of anyone that witnessed that night in Tokyo. All have become doyens of GB Athletics – Roger Black | Derek Redmond | John Regis | Kris Akabussi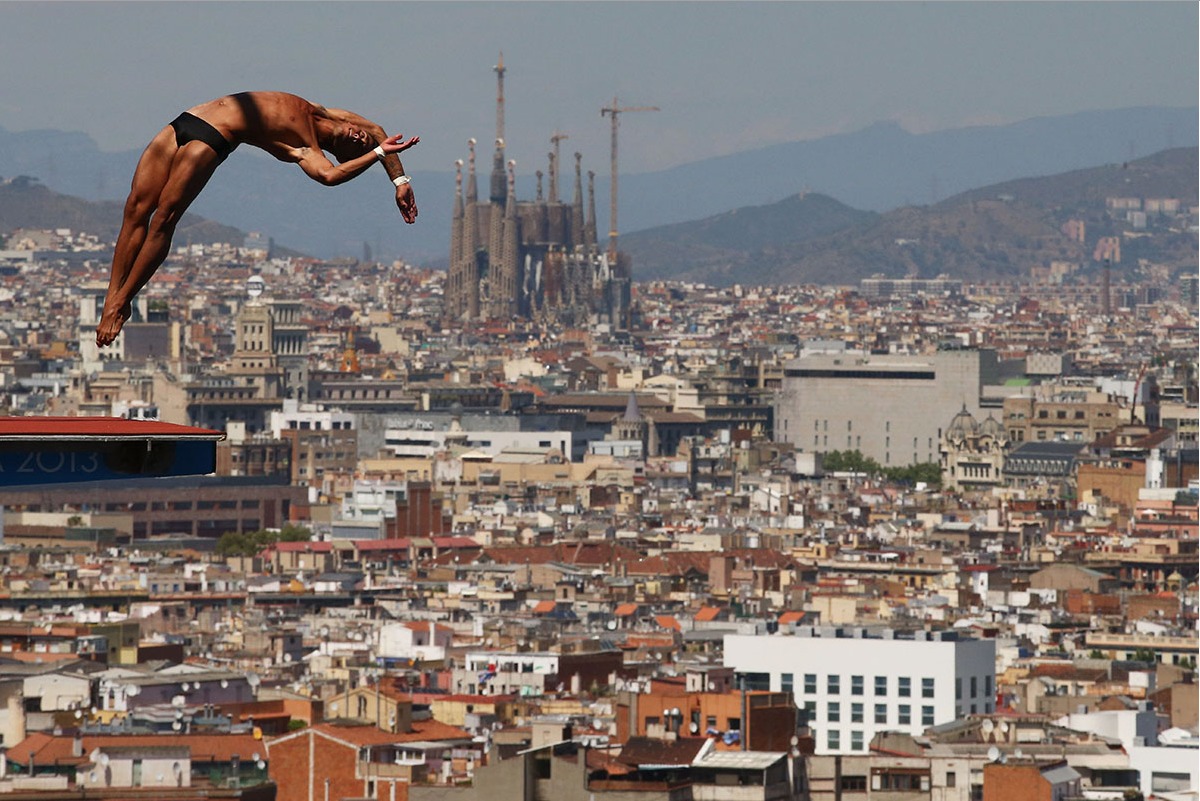 Linford Christie's 100m Gold was the absolute stand out for me. It seemed like the whole nation stood captivated for 9.96 seconds. It was a special moment for me personally but you can read more of that via the link below.
Linford's Golden Lunchbox
The Dream Team
There was the 1st ever Dream Team of Jordan and Magic sucking up column inches, but for me it was all about: Steve Redgrave and Matthew Pinsent, Sally Gunnell effortlessly hurdling into immortality, Chris Boardman kicking off a cycling revolution across the nation with Gold and a fantastic Bronze for our 4x400m relay team without Redmond.
But most of all I recall that amazing diving venue overlooking the city as almost stealing the definitive image of the games from Redmond.
I've tried to write this section 4 times now and I just can't do it without crying and at least once it was uncontrollable sobbing that stopped me as I played the video opposite. I challenge you not to do the same. (Apologies for the quality but it doesn't take away any of its power)
Despite constant injury woes – (Redmond had over 8 operations over the course of his career), he was in excellent form in 1992 and posted the fastest 400m time in the heats in Barcelona. The semi-final was a formality, Derek was going to post a time good enough for the final and probably for a decent lane draw, with a legitimate chance of a medal.
Off to a good start Redmond was ahead round the bend and then just before the half-way point his hamstring snapped and his race was 'over'. As someone that has snapped their achilles I know the searing pain of big muscle or tendon injuries and the initial shock of feeling like you have been shot. I did my achilles during a leisurely cricket game in rural England and I still thought someone from the crowd had shot me. Imagine feeling that infront of 65,000 people at the Olympics where the terrorist threat is very real? Derek was down but definitely not out.
Who won that semi-final? It's only a google away, but the sight of Derek Redmond getting to his feet and trying to hop the remaining 200m of that race with grizzly determination whilst officials ran to stop him is etched in the memory of everyone that witnessed it. And then…
Someone appeared on the track, somehow circumvented the marshalls and headed directly for Derek. (Hang on a sec, I just can't get through this without welling up again). A portly gentlemen with a trucker cap and shorts that were probably the wrong side of short for the fashion of the day, worked his way to Redmond's side and whispered in his ear,
"You don't have to do this, son"
Looking Derek in the eye, Jim Redmond realised that his son absolutely had to finish the race and the only thing he had to do in that moment was help him.
And an iconic moment was born. Navigating searing pain and an emotional maelstrom of shattered dreams the Redmonds made it to the finish line together whilst 65,000 people stood and cheered. The official result marked Derek Redmond as disqualified, DNF (Did Not Finish)
Nothing could have been further from the truth. Derek had run the race of his life.
On the advice of his surgeon Derek Redmond never raced again. But there is so much more to this great British athlete. He was never defined by athletics. There was so much more that he wanted to accomplish. So many more accomplishments, so much else that he loved doing.
Derek went on to:
Play professional basketball for the Birmingham Bullets.

Win celebrity Gladiator

Become a Development Director for UK athletics
Be a TV presenter
Compete in motorcycle races with his own team
Own his own superbike team
Be one of the best motivational speakers around.
Jim Redmond was rightly honoured by being chosen to be a London 2012 torch bearer.
One of the most inspirational stories in Olympic history I think Derek Redmond in 1992 might just be my ultimate Olympic moment.
If you enjoyed this article you might enjoy: