What We Do?
We design, then deliver, memorable and engaging management and personal development training programmes. We love to work with individuals and teams who have a thirst for learning − and also with those who didn't realise they had!
DEVELOPING YOUR MANAGERS & LEADERS
Management can be tough, so we'll support you every step of the way with our bespoke courses and programmes aimed at those who are new to the world of leadership and management. We can also help those who are a little more battle scarred and experienced.
Our courses are underpinned by the following three core ingredients which we believe are at the heart of every successful team and business:
Culture | Trust | Engagement
DEVELOPING YOUR EMPLOYEES
People are the vital heartbeat of any business. Our personal development courses and programmes help to unearth all that employee potential bubbling away inside!
We design our programmes to examine and develop personal skills, behaviours and attitudes in a non-threatening way. Delegates are encouraged not only learn from us but essentially, to learn for themselves and from each other. That way, the learning is personal and entirely relevant to them – and that's what helps it to become embedded.
Why choose us?
Attending a poor training course can leave you mentally scarred! At Sales Geek: Professional Development that's the last thing we want, so we've thrown the traditional training book away, however shocking that may seem.
We are passionate about making learning fun, so whatever the topic, we promise never to hold sessions that are dull, boring or lecture style. On the contrary, we aim to ensure they are informal, highly interactive and enjoyable – that way, you relax and learn so much more.
It's not all about having a laugh though. We never lose sight of the learning. Our delegates are at the heart of everything we do and so we guarantee they will leave our courses with practical tools and techniques to help them think, act and behave positively and with the potential to develop a more proactive mindset. If they don't then we haven't done our job properly.
We will work with you to tailor a solution that best fits your bespoke needs and is within your budget. All of our sessions provide the best possible environment for delegates to learn and perfect new and enhanced skills. Our aim isn't to embarrass anyone but simply to stretch you so that you can meet your full potential. There's no secret to this, no airs and graces or hidden science on our part. It's just a simple model that really does work.
VIRTUAL LEARNING
With a desktop, laptop, tablet or mobile, anyone can have access to a Trainer and our short, highly interactive virtual learning sessions.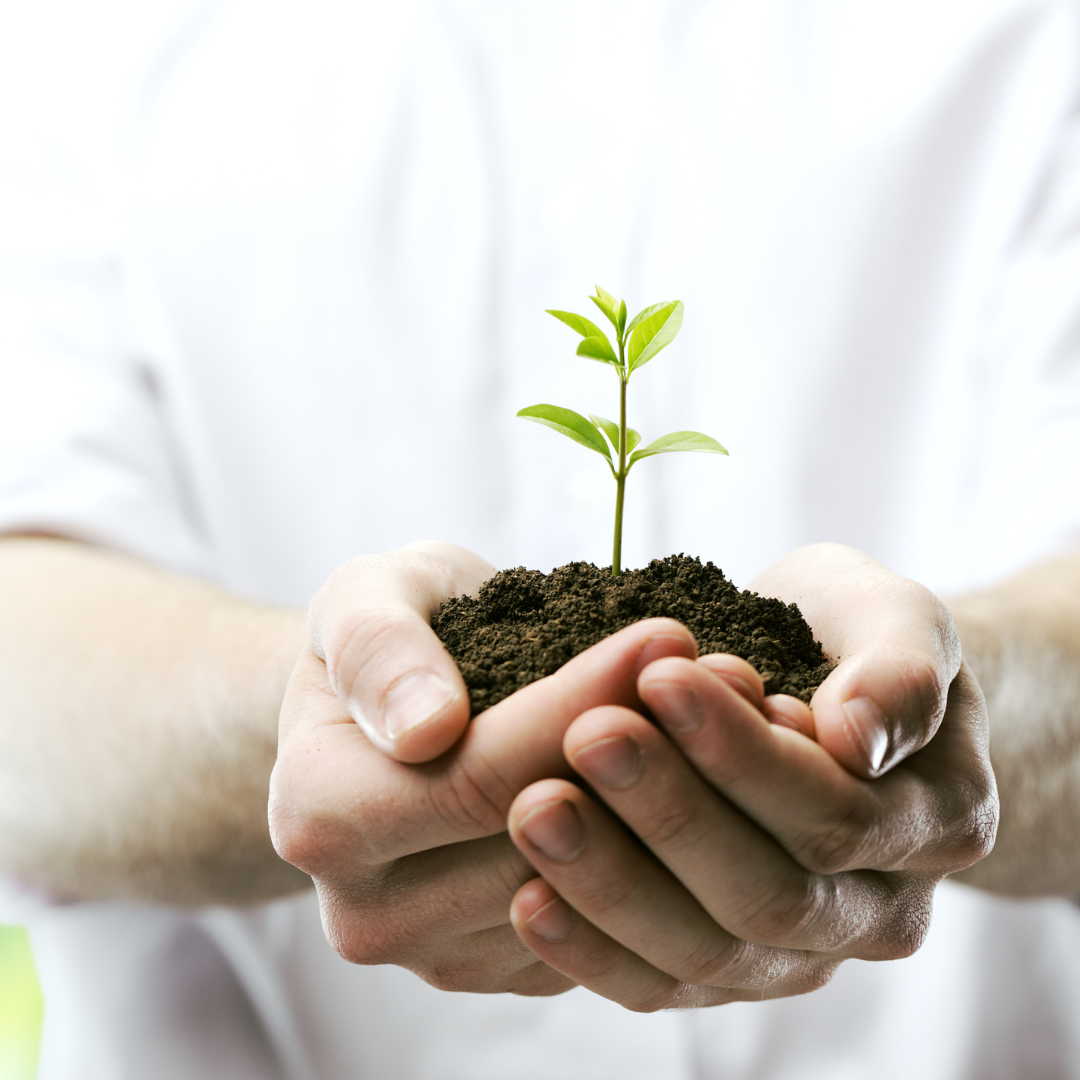 What about you?
It doesn't matter if you are a leader, manager, employee, there is potential is within all of us – you just need to find it? That's where we help.
We don't do, 'off the shelf'. Instead, we use all of our know-how, our years of hands-on experience and our considerable creative flair to work with you to design inspiring Leadership, Management and Personal Development courses which can be delivered either face to face or virtually to best suit your needs.
You're unique, so that's why we take time to familiarise ourselves with you and your business. By doing this we can really begin to understand how to create a completely bespoke package that will be as unique as you are.
If we're honest, we love what we do and are passionate about supporting our delegates to fulfil their potential. We do this by delivering learning that's challenging, memorable and fun.
About our team?
Our two Super-Geek directors of Professional Development, Mike and Sarah Ode, can count on more than 40 years of combined experience in the business of providing hands-on training design and delivery in all kinds of industry sectors. There's no doubt our Geeky team have been there, done that and collected t-shirts in a multitude of colours and styles!
Yet we've all still got loads of geeky energy left – so much so that: We're on a mission to change the stereotypical view that training is dull, boring and in some cases, uninspiring.
THINK WHAT YOU COULD ACHIEVE WITH A GEEK IN YOUR CORNER?
Some of our clients need more than just professional development training. We are happy to talk through your specific needs. We never take a one size fits all approach. Please call us to discuss.
01254 355 661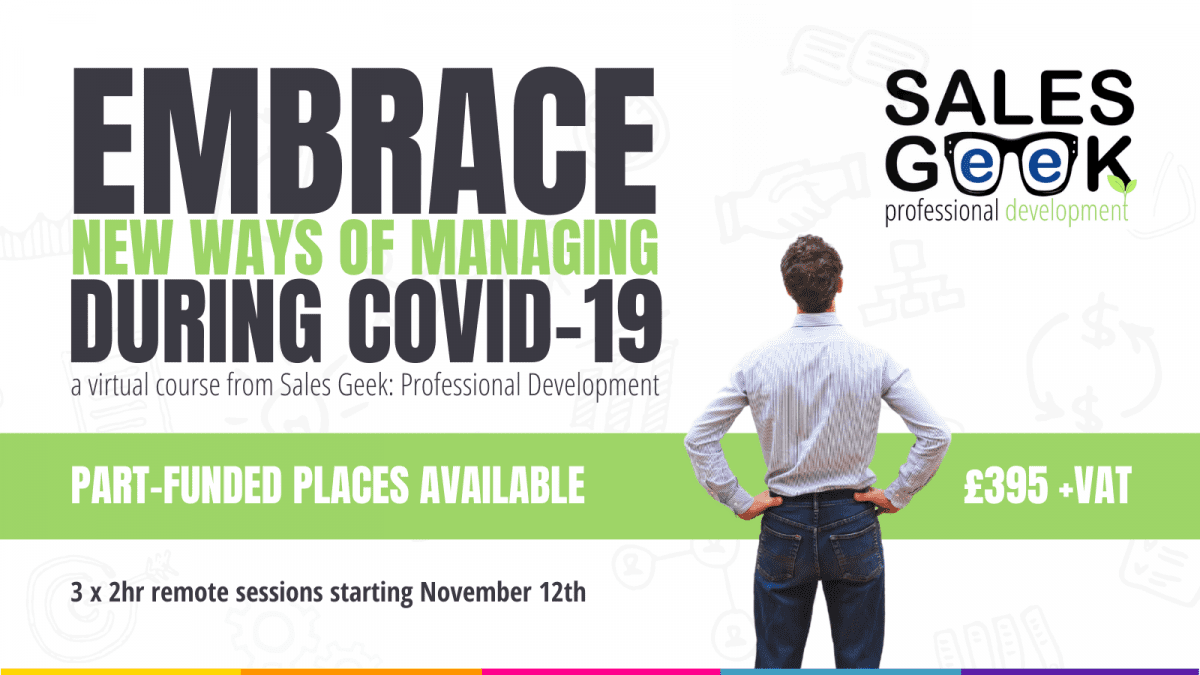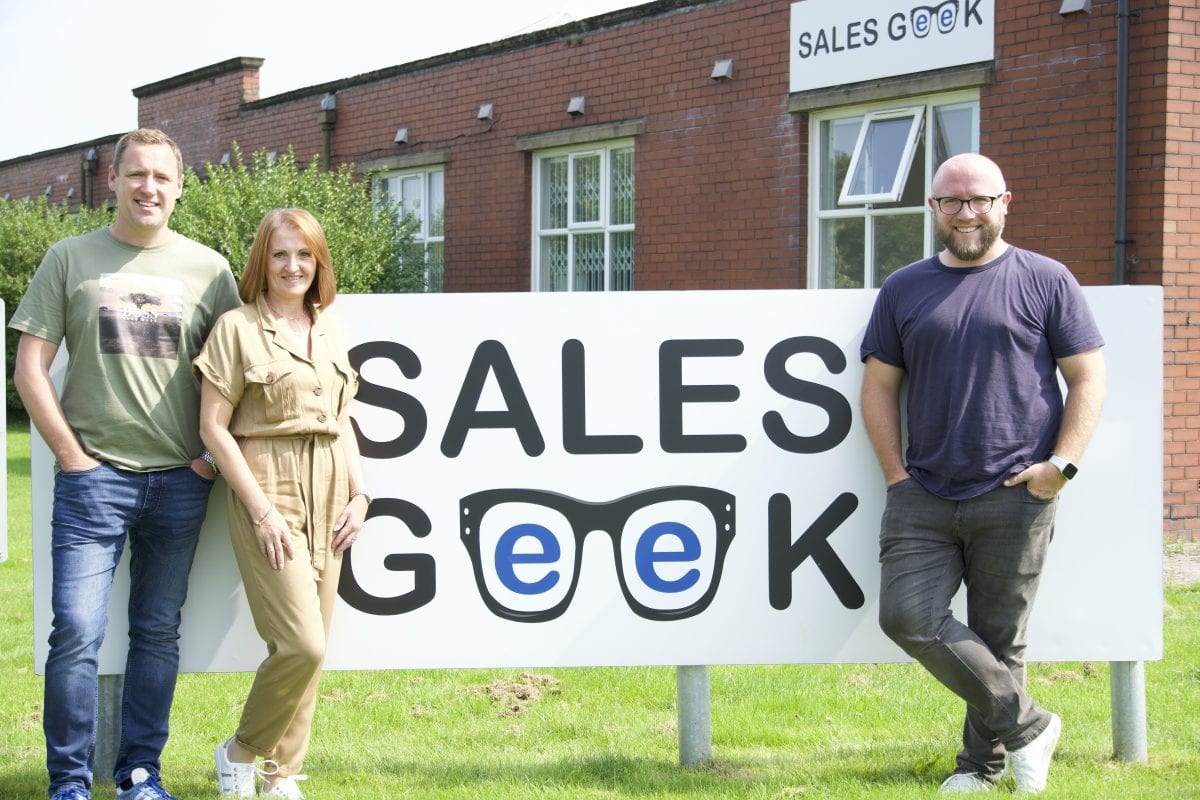 About Sales Geek Professional Development…
Sales Geek Professional Development was created when Sales Geek Group acquired Potential Unearthed in September 2020 and husband and wife team Mike and Sarah Ode became Directors of our new venture. You can find out more via the button below.
What People Are Saying...
Over the past few years we have used Potential Unearthed to deliver a number of Management and Leadership programmes. Recently we have used PU to deliver an ILM accredited qualification aimed at a number of our Practice Managers and the feedback to date has been truly excellent. Mike and Sarah have made everyone feel at ease on what can be a daunting programme for some people due to some of them not having completed assignments for many years, if ever at all. Mike and Sarah have worked tirelessly in designing a programme that is fun, engaging but most of all bespoke and entirely relevant to us. If you are wanting to work with a provider that doesn't do 'off the shelf', one that designs fantastic courses and one that delivers outstanding customer service, then look no further than Potential Unearthed – Highly recommended.
We've built a solid working relationship with the team at Potential Unearthed, with whom we've worked for over 7 years. Potential Unearthed always take time to understand the challenges that our organisation faces and always take great care in establishing our specific development needs, before creating bespoke courses and programmes that are completely relevant to us. Their delivery style is engaging and challenging, with a balance of fun to really engage with our people. Feedback that we receive internally from attendees indicates that they create a safe and relaxed environment for learning, where employees feel comfortable sharing their experiences. On this basis, I would have no hesitation with recommending Potential Unearthed as a credible and reliable Training Provider
"Mike and Sarah from Potential Unearthed are a real pleasure to do business with. From conception of an idea to delivery of the training Mike and Sarah offer great guidance and support. They go above and beyond your normal run of the mill training provider to really understand your business and ensure the training hits exactly the right spot. The delivery is always highly engaging, fun and despite many years in the industry I never fail to take something away from one of their sessions
Mike and I have worked together to deliver a programme to improve our relationship with our client for over two years. His affable yet insightful approach sprinkled with just the right amount of theory has allowed us to make huge progress. There is no magic wand to cultural change, but I will continue to dip into Mike's extensive bag of tricks. If you know you need change or development but are not clear on what or how, I would highly recommend engaging with Potential Unearthed.
I just wanted to say thank you for delivering the training programme. I must admit I was a little sceptical about it before I went as to whether I would be able to retain any of the information as I have mostly been talked at during other courses that I have attended. I don't think I have ever been on a training course that was so engaging and fun. You tailored it perfectly to a mix of different learning styles and I have learnt so much, not only about management, but about myself also and I honestly didn't want it to end. Thanks again.
We've used Mike and his team at Potential Unearthed on a number of occasions. Mike recently delivered a number of 'Train the Trainer' programmes for us. Some of the team had never trained before and Mike made them all feel at ease. He worked with them closely and they all delivered brilliant training sessions on the final day. All of those who attended found the sessions fun, relaxed yet challenging at the same time. Big thanks Mike. I would highly recommend Mike and his team to any business who are looking to develop their people.
When managing a field based team it's always important for me to ensure the training is relevant, concise and engaged as we don't get together that often. Mike at Potential Unearthed always delivers his training in a humorous but very engaging manner which is always well received by all my team. Since the 'Communicating with Impact' session the team have returned to their stores enthused, confident and effective. Long may it continue! I would have no hesitation in recommending Mike for future training sessions.
The approach, tone and style that Mike brings creates sticky learning that has made a real impact in the business.
Mike's talent lies very much in his ability to train people without realising they're in a training session. A great business run by great people
Mike and Sarah are a real pleasure to do business with. Despite many years in the industry, I never fail to take something away from one of their sessions.