Freedom and success.
Delivered
Your
Sales Director
FrancHise
Why customers use Your Sales Director™
Hiring a sales director is a big deal for any company. A Sales Director should be the driving force in any business as they are the ones primarily responsible for the success and growth of all sales revenues. But there are some formidable challenges in finding someone of quality and calibre, to fit that role.
Today, a Sales Director's salary can be prohibitive, particularly if that company wants the very best sales leaders with significant experience and a great track record in sales growth.
It seems the best sales talent is almost always out of reach. But not any longer! Your Sales Director™ from Sales Geek© enables all businesses to access that top level sales leadership at an affordable price that won't break their P&L. Combined with several products and services, all  geared to increasing companies revenues and improving their peoples performance, this could be the business model for you.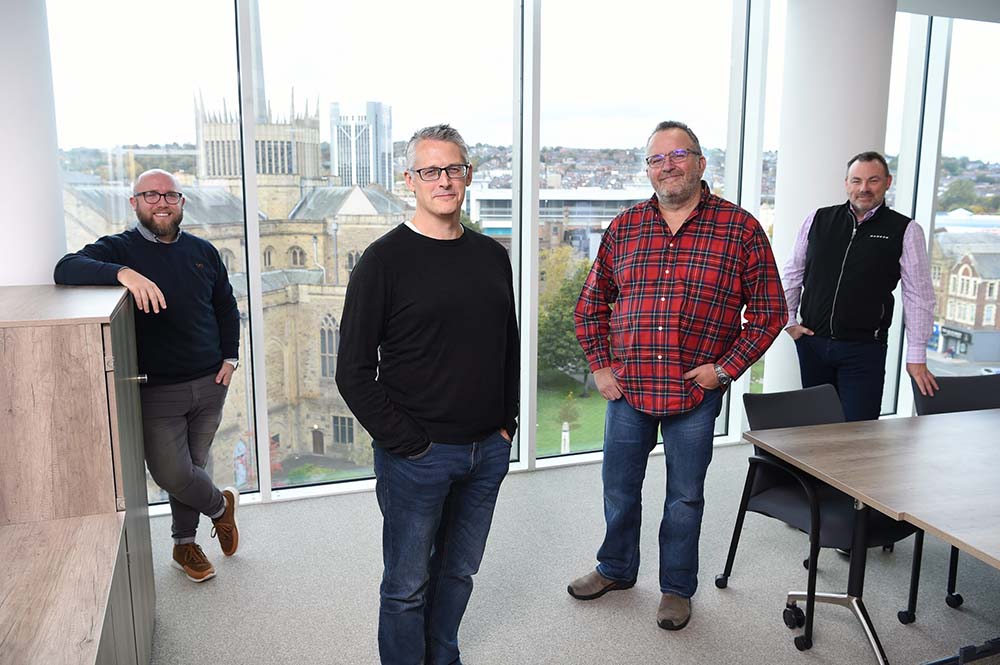 Key Benefits
Working hours and times to suit you
Full suite of products and services to scale your business
High 6 figure earning potential
Grow
Fully supported through the Sales Geek community
Full training and ongoing training
Key Features
Proven methodologies and processes to support client and grow your business
Access to world class technology, via the Sales Geek App to broadcast to your audience
Access to world class product suite for direct and indirect revenue uplift
SALES GEEK FRANCHISES ARE AVAILABLE NOW
TAKE A LOOK AT OUR PROSPECTUS
Fill in your details & we will email it directly to you.
As a Director of numerous businesses over the years I loved the excitement of identifying problems and working out solutions to help my company grow. The trouble was, once I'd run the initial diagnostics and lead the change I kind of lost the buzz. I didn't feel like the skill set I had gathered over 20+ years was being utilised and I no longer felt stretched or fulfilled. I was tired of the Tuesday to Thursday corporate consultancy commute. Owning my own Sales Geek franchise has been totally refreshing. I can build my own business and earn the same as I was doing working just 10 days a month. More importantly I get that buzz of helping a business identify problems and solving them so they can grow and flourish! And as an extra bonus I don't have the commute, meaning more time for me, my family and the things I love every single day!
Your Sales Director (Sales Geek – Lancaster)
I came to Sales Geek fresh from being the MD of Gorilla Glue and growing that into £40m business. In that time I had built up this huge reserve of knowledge and experience of what it takes to successfully grow a small business. I looked around and I could see the pitfalls so many were falling into and I wanted to help. I'd actually already helped a few friends out as a bit of a critical friend and realised the business opportunity that was there. Sales Geek provides me that opportunity. I get to do what I love, but I've not had to put in two years of hard slog as a one man band consultant building up a brand and a reputation. I can shortcut that part to get straight to the heart of helping businesses, whilst growing my own. I feel like all of a sudden, I am the master of my own destiny and ready to have the lifestyle I've wanted for many years.
Your Sales Director (Sales Geek – Preston)