*** Good News From The Bunker ***
At the current time we thought it would be good to share with you some good news coming straight out of the Geek Bunker (or at least from our collective Geek burrows) We are delighted to announce James Denny as our latest Director! Many of you will already know James as our Strategy Geek and he now moves into the boardroom as CHIEF Strategy Geek.
"James brings with him such a wealth of experience and business knowledge that it was a no-brainer to move him into our boardroom. He embodies the culture and values of Sales Geek and frankly we wanted to keep some of the magic that he brings to our clients for ourselves!"

Richard Few Chief Geek and Founder
---
So we thought this was the ideal time to introduce you to James properly:
A long time ago in a galaxy far, far away…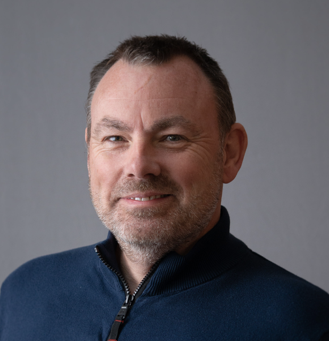 James' journey into sales Geekdom began.
After a good stint in the Royal Navy Submarine Service, James found that there wasn't much call for Sonar Operators on dry land, which still to this day he thinks is a missing opportunity!
And so, just over 25 years ago, he picked up his local free paper and circled a 2″ by 2″ printed ad, he still remember it;
Wanted! 'We're looking for the best sales person out there. You can earn £££ for just a few hours work a day. Have you got what it takes'?
Of course, James answered the advert, and do you know what? He did have what it took and was soon making £100 a day, every day!!! But the hours and effort were way more than the advert indicated. It didn't stop him and sales was in his blood, and 25 years on, he's a Geek and still selling. Obviously, he uses different methods, approaches and skills these days. From the best business schools in the world, through to super skilled and qualified coaches, managers, mentors and of course, the best source of learning of all, customers, they have all helped teach and develop James along the way.
Over the last decade James has focused on operational, sales effectiveness and business strategy. Specifically, how to scale a business for growth, and ultimately, investment and/or sale.
James acknowledges that it has been a thrilling ride, and he is very fortunate to have worked with and to have been taught by some of the best in the business. He has worked on the buying, selling, and structuring of businesses that in the last 7 years that have gone on to sell collectively between them for over £700m in that time.
James brings all that accrued experience into the Geek boardroom. In addition he will still be keeping his client base and (whisper it quietly) still has a tiny space left in his diary for the right client. Check out how James can help you as a part time sales director.
---
Stay Geeky!

PS:
Don't forget to check out our Sales Geek Hub: Join the Revolution now! Find out more here.
For a limited time only we are offering lifetime membership of the hub for just £5 per month. Just enter the code: GEEKLIFE
when you download the app from the Apple App store of Google Play today. You can also register an account via our website here.